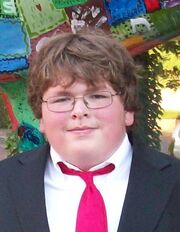 I Wanna Be On TV
is an episode of
the Death Star
.
Darth Vader hires Chris Frank to create a commercial for the Death Star.
Production
Edit
The clips of David's vlog come from David's actual video diaries for Doctor Who Season 2 and the series of specials.
The clip from Doctor Who is from the episode Voyage of the Damned.